Boating Lifestyle
Boating Destinations
Explore these breath-taking boating destinations
The St. John River is a well-kept secret. Scorching hot in summer. Cooling fog from the Bay of Fundy stops at Evandale.
Top Boating Spots in Canada
Discover great boating locations to get out on the water anywhere in the country. Take a look at our featured boating destinations. With a boat, great getaways are just a weekend away. These popular boating locations may be just a few miles from home, but it feels like you're a million miles away from the hustle and bustle of your daily routine.
#1
Okanagan Lake, British Columbia
#2
Barclay Sound and the Port Alberni Inlet, British Columbia
#3
Haida Gwaii, British Columbia
#4
Southern Lakes, Yukon Territory
#5
Sylvan Lake Provincial Park, Alberta
#7
Whiteshell Provincial Park and Cottage Country, Manitoba
#8
Chaudière-Appalaches, Quebec
#9
Northumberland Strait, Maritimes
#10
Lake of the Woods, Ontario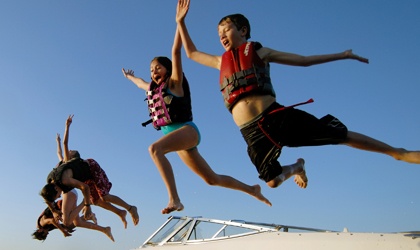 The province of Newfoundland and Labrador is a cruising destination you won't soon forget. A rugged and rocky shoreline punctuated with hundreds of secluded coves, quaint communities with friendly faced locals happy to help with your lines, this is what you will experience when you come to Newfoundland and Labrador; one of the world's prime, but often overlooked, boating destinations.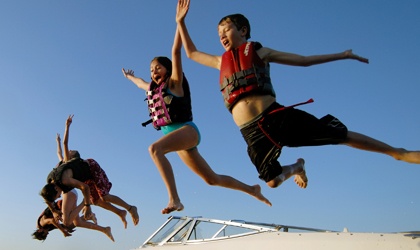 Formerly known as the Queen Charlotte Islands, Haida Gwaii is made up of magnificent groves of ancient cedar and spruce, secluded inlets, hot springs and white-sand beaches that stretch as far as the eye can see.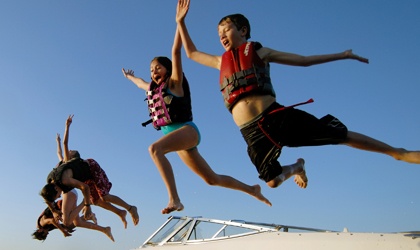 The setting: it's an early August morning of 1792 and it's looking to be yet another stifling hot summer day, much the same as it has been since mid-June. Captain George Vancouver of the British Royal Navy, has been working his way up the west coast of North America.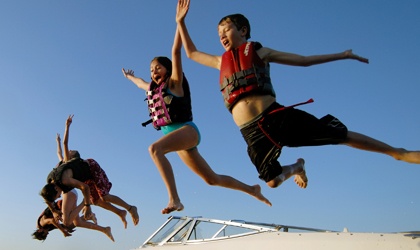 Colourful coastline and the Confederation Bridge make the Northumberland Strait an attractive destination.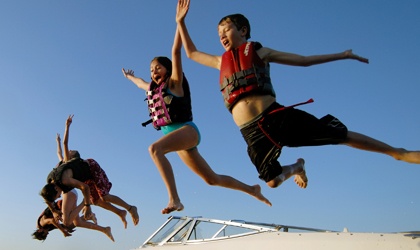 With its majestic "seascapes" and "mountainscapes," Charlevoix will leave you spellbound.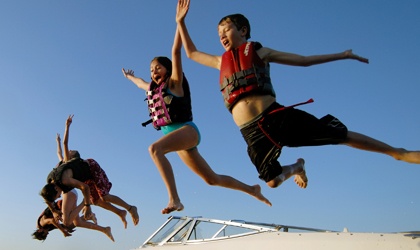 Water covers 11% of the Mauricie region (4365 square km), and the Gouin reservoir with its 1303 square km expanse is the most important water plan in the area. Mauricie has an infinite number of lakes that lie strung together or each on their own that offer places of relaxation, where one can commune with nature in a unique setting.