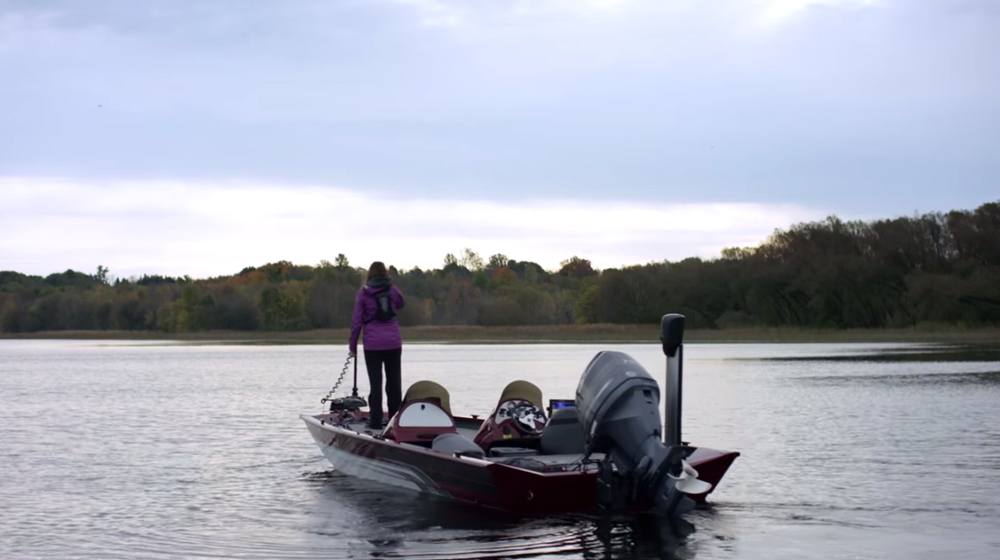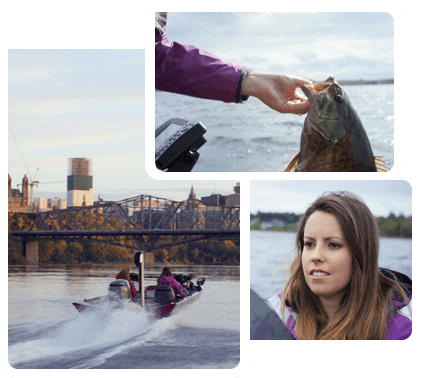 Writing her
own fishing tale
Everyone has a calling, but not everyone is lucky enough to find it. Ashley discovered hers the first time she held a fishing pole. Maybe it was the buzz of the reel or the tug of her first bite, but from that point on, she was hooked. She soon realized that weekends on the boat weren't enough. Fearless and determined, she quit her 9-5 and pursued fishing full-time. These days, when she's not reeling in a fish, she's writing about it. For this angler, being on the water is about more than pulling in a big catch, it's about doing what you love.
"Fishing really brings me back to the early days of my childhood. It's just my favourite feeling."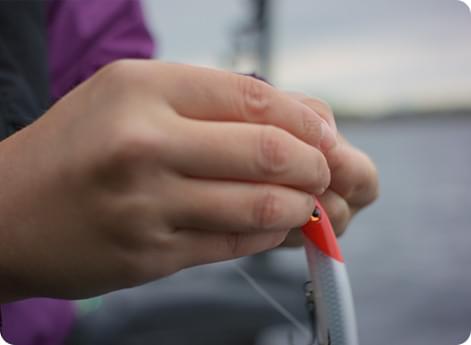 Always set
the hook
Trolling, chumming, jigging. If you've never fished, just learning the lingo can seem daunting, but that's part of the fun. From different techniques to new baits, fishing is all about trying new things and having fun doing it. So put on your waders, grab your rod and let's get wacky worming.
Check out our article: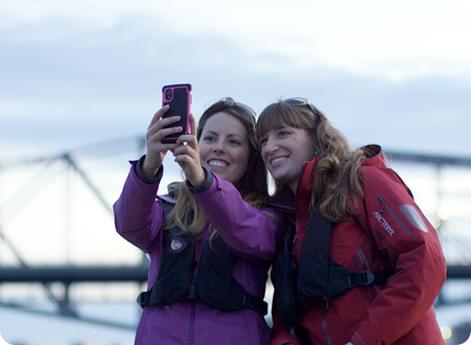 Fresh catch
Ashley was five years old the first time she ventured onto a boat. "From that point forward, I just knew someday I had to have a boat," she says. Her first vessel? An aluminum fishing boat: a lighter rig that requires less horsepower and, often, less money. When it comes to fishing boats, they're as varied as the fish they'll surely help you catch.