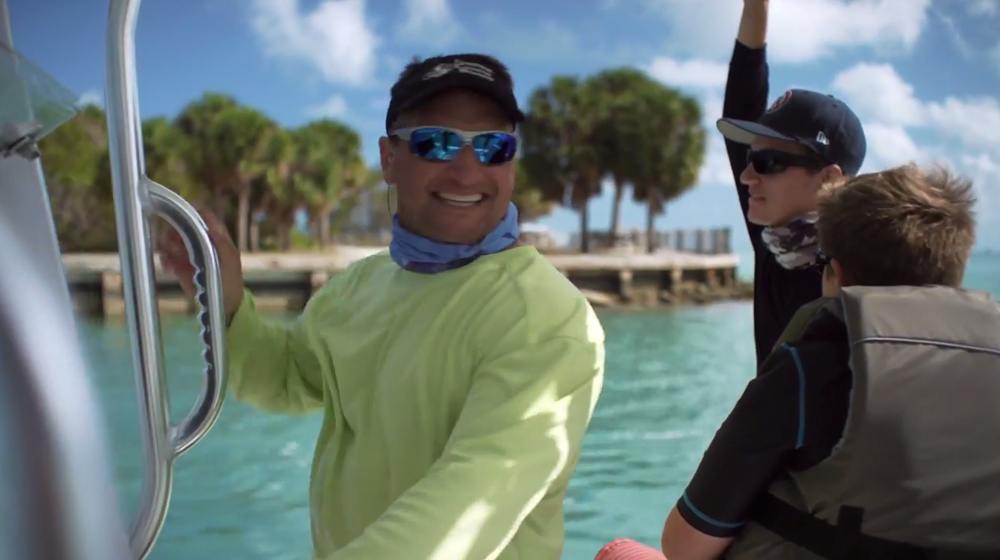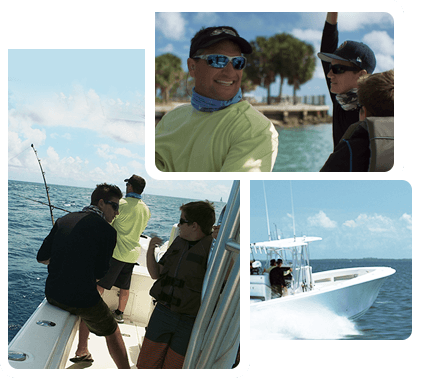 A tradition
of adventure
As a parent, there's maybe no better feeling than being able to share what you love with your kids. For Eric Norwitch, that dream comes true every time his boys step on the boat. From fishing off the bow to spearfishing underwater, Eric has watched his son Andrew get the same flutter in his heart that he felt every time he went out with his own dad. And like Eric, when it comes to the boat, there's no place his family rather be.
"You can go somewhere on the ocean a hundred times but every time you go, you see three or four things you never saw before. It's a full day and it's a great day."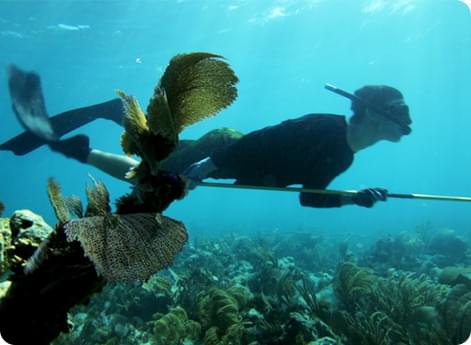 Anchors up!
Watching your kids naturally take on more responsibility is just part of what makes boating so great. But before you hand over the boat keys, there are some all-important things every future skipper must know prior to taking the helm.
Check out our article: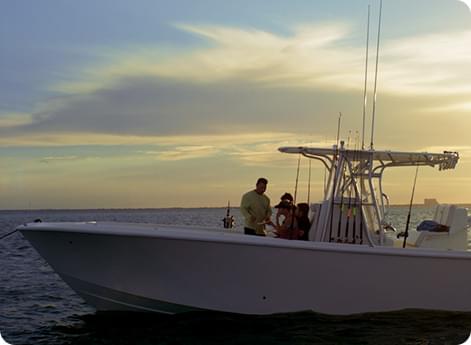 Room for
the whole crew
As an active brood, the Norwitch family wanted a boat that could accommodate their love of fishing and navigate the moody waters of the deep sea. Designed specifically for fishing, a centre-console boat perfectly suits their needs. Its openness also comfortably fits everyone, whether it's the boys and their friends or, as they all often prefer, just their four-man fishing crew.