Jake Owen
Jake Owen
Discover Boating (DB) is joining chart-topping country artist Jake Owen on the road (and the water) for another year to inspire fans and concertgoers to get a taste of life on the water. DB sat down with Owen (JO), a lifelong boater and angler, to learn more about how he lives (and loves) the boating lifestyle, plus how it's inspired the feel-good vibe to his music.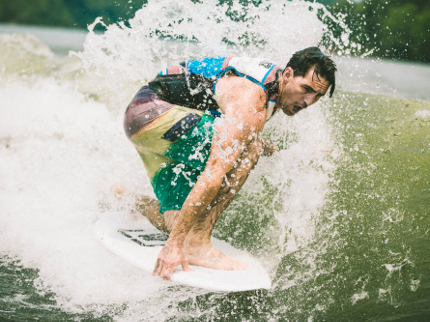 DB: Why do you love life on the water?
JO: I still get excited pulling my boat down the road and seeing it in the rearview mirror. People are driving by and they give you a thumbs up. There's the feeling when you're backing down a ramp, hoppin' out and unwinding the winch to lower it in. That walk back from the truck and seeing your boat in the water—I can't explain the feeling. But, boaters know that feeling. How about cruising down the river or the lake and boaters always wave at each other—it's common courtesy. I love the sound of the water bubbling and the bow crackling through the water. Or, the transition from idling to getting up on a full plane—just lowering the throttle all the way down.
"Growing up on the water, boating has always been a part of my life. I can't think of anything better than floating down the water, drinking a cold beverage and hanging with your friends." - Jake Owen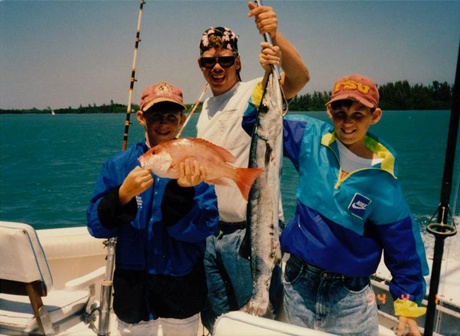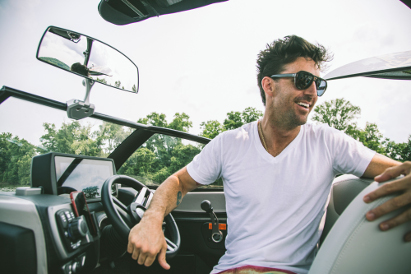 DB: Do you have a favourite boating memory?
JO: Growing up, my twin brother Jarrod & I loved to fish and enjoyed anything on the water. When we were 12, we lived in Vero Beach (Fla.) with a little canal behind the house that attached to the Indian River. On Christmas morning, we woke up and there was a huge box in the foyer. Jarrod and I started opening it, but the boxes kept getting smaller and smaller until we opened the last box to find an ornament of Santa Claus driving a boat. My dad asked, 'don't you get it?' but, we didn't get it until he motioned out to the dock behind the house—and I'll never forget that feeling—we ran outside to the water and there was a 13-foot bowrider. My dad drove the boat down the river in the middle of the night to surprise us on Christmas morning. From that point forward, we were boating all the time.
DB: How does boating help you get away from it all?
JO: When I'm out wakeboarding, I'm not thinking about where I've got to be or the leak I have to fix at the house. I'm thinking it's amazing to be shredding this water right now on my wakeboard. Or, I'm thinking about not falling and eating it. People boat to get away. The same way people come to our concerts. People like to get away from reality sometimes and as real as this beautiful land of ours is, being out on a boat can take you away to a different sort of reality.
DB: Where are your favourite places to go boating?
JO: If I'm in Florida, where I grew up, I like going to what they call 'The Cut' with my friends – we ride up and down the Indian River lagoon. Growing up there as a kid, I got to know all the little passages and pathways of that river—which was cool. I learned a lot as a kid riding around on that boat, and it's funny, I go back there now as an adult and it's still second nature to me, knowing that river like the back of my hand. It's a heartfelt place for me. When I'm at home now in Nashville, Center Hill Lake is awesome.
"I want everyone to feel that 'by the river' vibe." – Jake Owen." - Jake Owen
DB: What music do you listen to on the water?
JO: When I'm out fishing, it's Merle Haggard. Fish love Merle Haggard and Hank Williams, Jr. I feel like I catch more fish when I'm listening to Hank Williams, Jr., Merle Haggard, or Alan Jackson. When I'm wakeboarding or just hanging with my friends, it's time to put the party mix on. Anything from 'Ice Ice Baby' (Vanilla Ice) — all the way to 'I'm on a Boat' (Lonely Island). Whatever goes hand-in-hand with the feeling of sunshine, an ice-cold beverage and your friends. There's a pretty wide array of what you can put on the speakers out on the water that will take you wherever you want to go.