Boating Lifestyle
Boating Destinations
Explore these breath-taking boating destinations
One of the most popular destinations in BC, with several large cities bordering the lake, including Vernon, Penticton and Kelowna, the Okanagan is British Columbia's premier wine region, featuring award-winning wineries and restaurants that offer tours and tastings.
Top Boating Spots in Canada
Discover great boating locations to get out on the water anywhere in the country. Take a look at our featured boating destinations. With a boat, great getaways are just a weekend away. These popular boating locations may be just a few miles from home, but it feels like you're a million miles away from the hustle and bustle of your daily routine.

Looking for more Canadian top boating destinations? Our friends at BoatBlurb.com offer up their ideas here.
#8
CHAUDIÈRE -APPALACHES, QC
#9
NORTHUMBERLAND STRAIT, MARITIMES
#10
LAKE OF THE WOODS, ON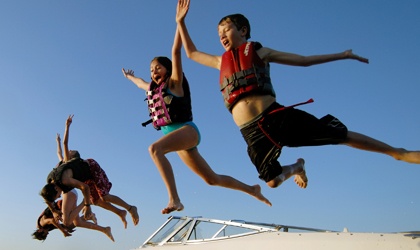 The waterways of Cape Breton Island are enchanting and there is so much to see. Cape Breton has a delightful mix of boating experiences, from river boating on the Mira River; sailing on the Bras d'Or to kayaking in D'Escousse.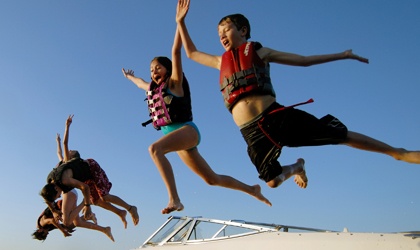 Known as the "Premier Boating Destination of North America," Kenora is a vibrant city situated on the north shore of beautiful Lake of the Woods. Kenora boasts more than sixteen thousand year-round residents, each one looking forward to welcoming newcomers to this part of the world.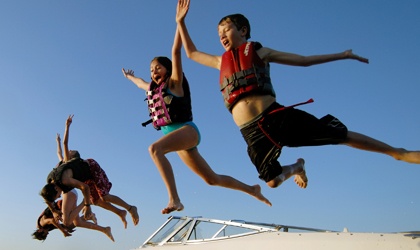 Delineated roughly by a line from Point Escuminac, N.B. to Cape North, P.E.I. on the western end and from Inverness, Nova Scotia to East Point PEI on the east, the Northumberland Strait has a length of about 175 nautical miles and encompasses all of the Maritimes.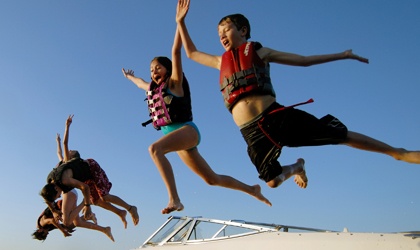 Home to some of the Maritime's most majestic lighthouses and the region's largest metropolitan center, a cruise along the coast of Nova Scotia is sure to be a highlight of any boater's log.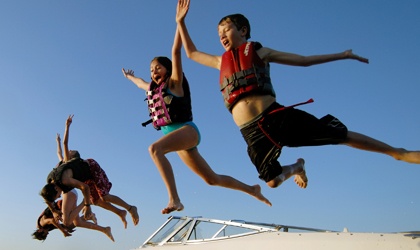 The perfect getaway for transient boaters looking for the ultimate in cruising and unparalleled scenery.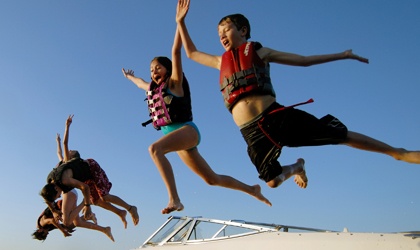 Situated on the southern shores of the St. Lawrence River, the Bas-Saint-Laurent is an exceptional region. You will be won over first by the scenery with its rolling waters, lighthouses and numerous islands. Here, the kayak is a perfect way to explore the area and the 'Route Bleue' offers you an ideal water trail to follow. There are also different discovery cruises where you can experience the beauty and grace of the St. Lawrence islands, and you will find yourself charmed by the wildlife that inhabits the area.