Eastern Shore
Eastern Shore, Nova Scotia
Nova Scotia's Eastern Shore: A Sailor's Wilderness
By Sara Spike and Paul Spike
The Eastern Shore offers wonderful opportunities for sailing in pristine wild and natural environments. Offshore island chains feature hidden gems like crescent white sand beaches and bird colonies, while the coastline is a series of deeply cut fingers extending out to green headlands and rocky seawalls.
The Eastern Shore is a sailor's wilderness. This is not an area for marina-hopping and access to services is quite limited. Instead, pack what you'll need for a few days and take your time exploring the inlets, coves, and islands that dot the coastline. Anchor off your own secluded beach where you might not see another sail for days. You won't find any No Trespassing signs here. There is more than enough room for everyone and all are welcome.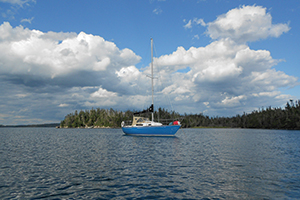 Onshore, the Eastern Shore, which runs along Highway 7, is sparsely populated in long-settled fishing villages and small hamlets, but no major towns. The locals are friendly and happy to help out. Don&'t be shy to ask for a hand or a ride. (And if you anchor near Hartlin Settlement in Jeddore Harbour, don't be surprised if you wake up to muffins and the day's newspaper!).
Our family has been sailing the Eastern Shore out of Jeddore Harbour for more than thirty years. Our best advice is to explore! The coastal archipelagos between Clam Harbour and Liscombe are made up of hundreds of islands, creating an enchanting labyrinth just waiting to be discovered. This largely untouched seascape is green with boreal forest, grey with windswept rock, and home to ospreys, eagles, seabirds, mink, porpoises, and whales.
Heading out from Halifax you pass the surfing mecca of Lawrencetown Beach and the longest sandy beach in the province, Martinique. Jeddore Harbour is a long inlet with a busy government and commercial wharves at its mouth. Beyond the channel the harbour opens into two wide arms. Good anchorage can be found at Brown Island (locals call it Bones Island), or at Salmon River Bridge, where two restaurants (Salmon River House and Jeddore Lodge) are easily accessible by dinghy. At Oyster Pond visit the Fisherman's Life Museum, or ask for a ride to Memory Lane Heritage Village.
Beyond the beach at Clam Harbour, where the annual sandcastle contests draws thousands of visitors in August, the real beauty of this coast emerges. The chain of islands between Clam Harbour and Mushaboom Harbour, known as the Bay of Islands, is currently the subject of a preservation campaign by the Nova Scotia Nature Trust and local and provincial partners. This network of more than one hundred wild islands boasts diverse ecosystems including spruce forests, rocky outcrops, and wetlands, some of which are not represented anywhere else in the province. Here, as elsewhere when sailing along the Eastern Shore, consider the inside passage, meander through a maze of pristine natural settings, and find a secluded anchorage and an island all your own.
Wolfe's Island is one of the larger islands in this chain. Good anchorage can be found at Long Creek, or off the beach at Big Sandy Cove, where the sand squeaks underfoot. One of our very favourite spots is Shelter Cove in Pope's Harbour. Anchor at the head of this handsome little cove where you'll find a footpath that leads to two back-to-back crescent beaches and further paths to the headland. This area is also popular with kayakers; Coastal Adventures outfitters is located in nearby Tangier.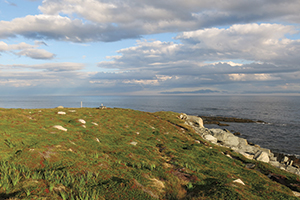 Beyond the provincial beach park at Taylor's Head, which also offers pleasant anchorage and splendid hiking trails, make your way through The Gates into Malagash Cove and keep a lookout for the unofficial Mushaboom Yacht Club. It is a long way in to Sheet Harbour, but this is your best opportunity for supplies on the coast, including fuel, groceries, a liquor store, and restaurants (Henley House, Fairwinds) accessible from anchorages in the western arm.
Hawbolt's Cove in Beaver Harbour offers a perfectly sheltered anchorage behind a natural spit. Spend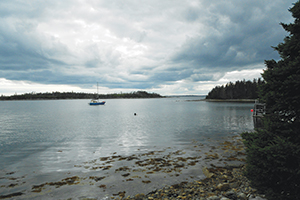 the afternoon cruising between here and Marie Joseph through another remarkable chain of rugged, unspoiled islands. Tuck in north of Baptiste Island and skirt the coast before crossing Necum Teuch Bay to the islands of Mitchell Bay and Ecum Secum. These are part of the Eastern Shore Islands Wildlife Management Area, protected since the 1970s and home to seasonal colonies of nesting eider ducks, petrels, guillemots, and gulls. Outside the attractive harbour at Marie Joseph, the southern cove of Turner's Island is a nice quiet anchorage with a little beach.
Nestled in amongst this extensive wilderness, and across the border into Guysborough, is Liscombe Lodge, one of Nova Scotia's most charming resorts and a highlight for anyone sailing the Eastern Shore. After a pleasant sail up the Liscombe River you reach the marina, under the management of the helpful Chester Rudolf, which offers berths and moorings. Included in the fee are access to hot showers and laundry, water and power, and other amenities, as well as a pool, sauna, and fitness centre. The restaurant is excellent—the planked salmon is a must!—and the facilities are top notch. Explore the nearby hiking trails, or rent a kayak. Liscombe is the perfect launching point for a trip that continues into Guysborough County and Cape Breton.
The island chains of the Eastern Shore offer countless potential journeys. After thirty years we have only scratched the surface. We have suggested some of our favourites. What will be yours?
For information about the island chains visit:
Bay of Islands http://www.100wildislands.ca
Eastern Shore Islands WMA http://www.novascotia.ca/natr/wildlife/conserva/eastern-shore-islands.asp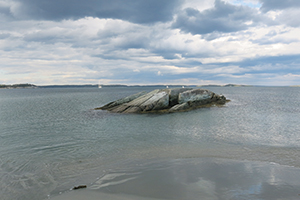 Take a look at some of our other featured destinations!
Head to our articles section for more information on boating activities!