watersports
Waterskiing. Wakeboarding. Wakesurfing. Tubing. If you're looking to get wet and go fast you'll find there's no shortage of fun to be had with a boat. Watersports such as waterskiing, wakeboarding and tubing offer your and your family the ultimate in thrills and high-energy adventure!
Watersports Boats
Click on the images to see boat brands and manufacturers.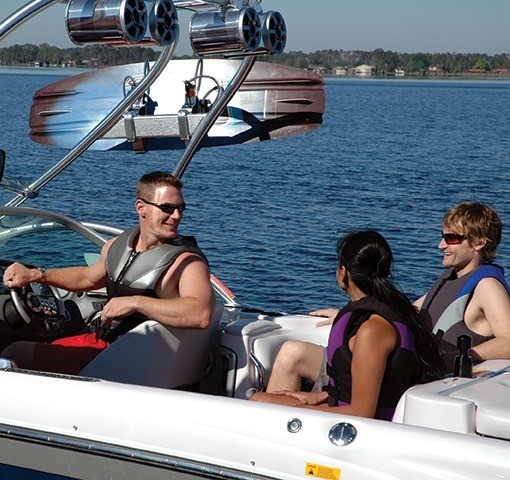 Wakeboarding boat buying guide
September 21, 2007
Is wakeboarding your first love? Read through our helpful boat buyer guide for information on which types of boats are best for wakeboarding. With direct Wakeboarding Boat links to manufacturers and more, we can help you find the perfect wakeboarding boat for your needs.
read more