cabin cruisers
Cabin cruisers have all the amenities to make cruising, or just spending a weekend aboard in total comfort, a reality. Typically in the 25 - 45' range, these vessels offer all the essentials of home, including a galley (kitchen), head (toilet), and multiple berths (sleeping accommodations) to accommodate a family or friends. Amenities include air conditioning or heating, hot water to shower or do the dishes, and electrical power, whether via shore power at the dock or generator. Underway, their size and deep-V bottom, or "hull", produce a comfortable ride in a variety of sea conditions.
Learn more about …
… which activities you'll most enjoy
Cabin cruisers invite their owners to venture beyond their local waters, whether it's taking a weekend getaway to a favourite location, joining friends on a group trip, or travelling long distances along rivers or coastal waterways. Having most of the comforts of home means you can comfortably spend a night — or several — aboard. The main seating area, or "cockpit", typically has a generous amount of space, to get passengers out in the open to enjoy the view en route to your destination.
… which engine is right for your boat.
Sterndrive power is a common choice for cabin cruiser manufacturers, and depending on the boat's size, often comes in pairs. Sterndrives allow for a clean, uninterrupted swim platform off the stern, and combine propeller and rudder in one unit to provide easily controlled, directional thrust. Inboard engines position the engine within the hull, and only immerse a portion of the driveshaft (that connects the engine to the propeller) and propeller in the water below the hull, often advantageous in saltwater environments. Steering is accomplished via a movable rudder, located farther back from the propeller blades. A variant of conventional inboard propulsion, pod drives replace the traditional driveshaft and propeller with a self-contained "pod," directly below the engine on the bottom of the hull, containing the transmission, outdrive and propeller in one unit. Pods typically come in pairs, and sometimes triples or quads, on boats above 40' in length. As they can move independently of each other, thrust can be applied in virtually any direction, resulting in unparalleled maneuverability.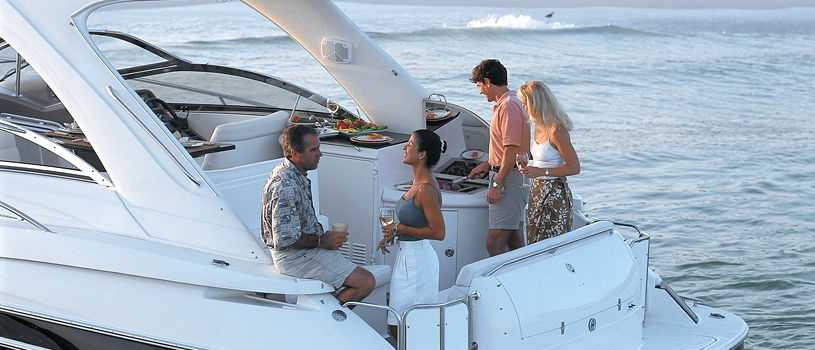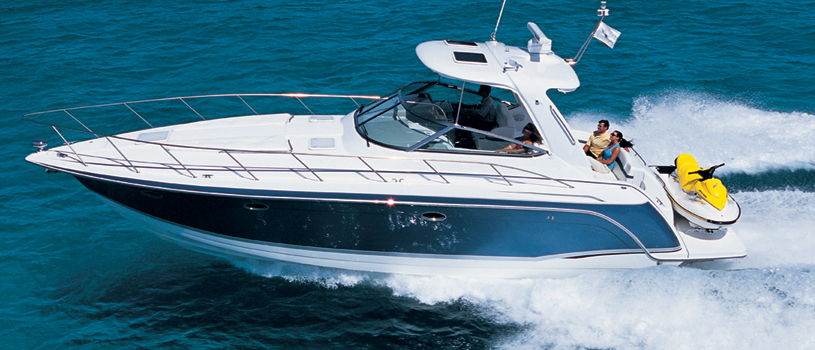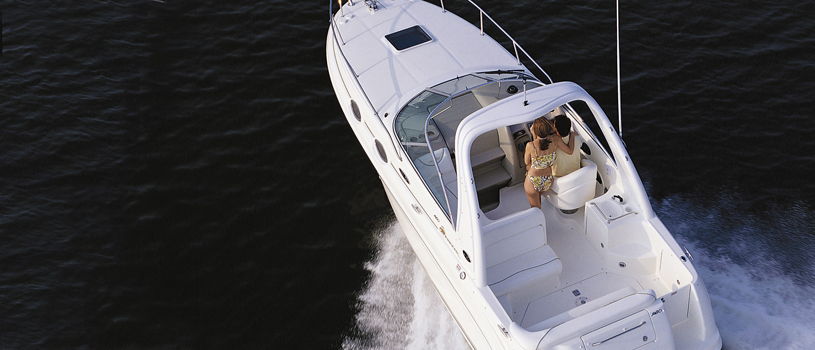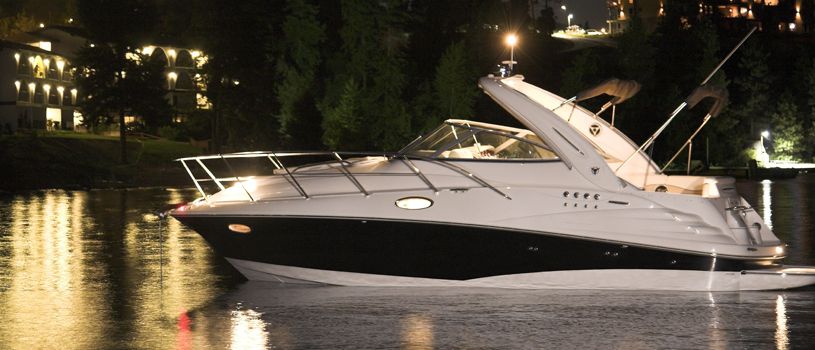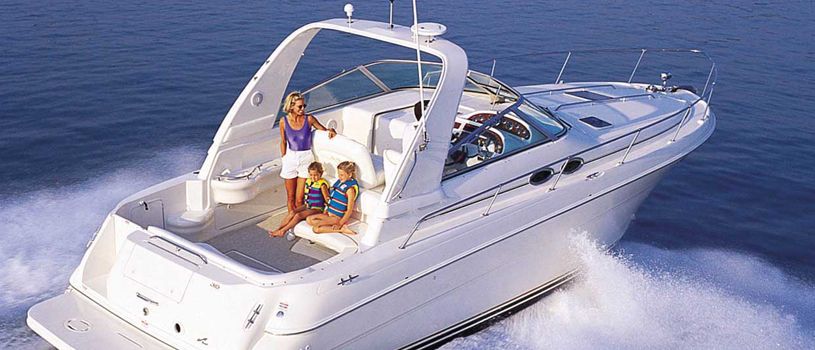 Quick Stats
overnight cruising
day cruising
7.9 - 22.9 m (26 - 75 ft)
inboard engine
sterndrive engine
* Price Range varies depending on size, make and model of the boat.