deck boats
Take a bowrider, stretch out the seating area in front of the windshield, or the "bow cockpit," and you've got the template for the average deck boat, a craft that typically retains the fiberglass hull and nimble agility of a bowrider while increasing passenger space. Deck boats maintain their width, "or beam", farther forward, rounding out or squaring off the bow's normally V-shaped to add more versatile seating forward.
Learn more about …
… which activities you'll most enjoy
Like the bowriders they evolved from, deck boats offer tremendous versatility. Cruise, cove, tow your favourite water toy or fish, all are easily doable on this jack-of-all-trades platform. Enhancing the fun is a deck boat's additional passenger space, stability, and possible amenities including a space for a toilet, "or head compartment", or even sink/food prep area. Look for a wraparound windshield if you desire protection from the elements; open styles, similar to the average pontoon boat, are also popular for those that don't mind a little wind in their hair. Look for extended swim platforms to enhance your time socializing at anchor or enjoying the sandbar. Watersports or fishing packages also tailor the boat to an owner's individual needs.
… which engine is right for your boat.
Sterndrive power is the go-to engine for many deck boat manufacturers. Sterndrives tuck the engine below a lounge area (sunpad) or the engine box at the back of the boat, and allow for an easily accessible and uninterrupted swim platform. Outboard power has seen a resurgence in recent years. Quiet and easy to service, outboards create additional cockpit room and storage space by positioning the engine behind the back of the boat off the transom. Outboards can also be fully lifted or "trimmed", out of the water. Jet power is another popular alternative. Jets have no exposed propeller, relying instead on an enclosed impeller and jet nozzle to deliver the engine's thrust. Jets typically can venture into shallower waters, boast rapid acceleration, and feature nimble handling.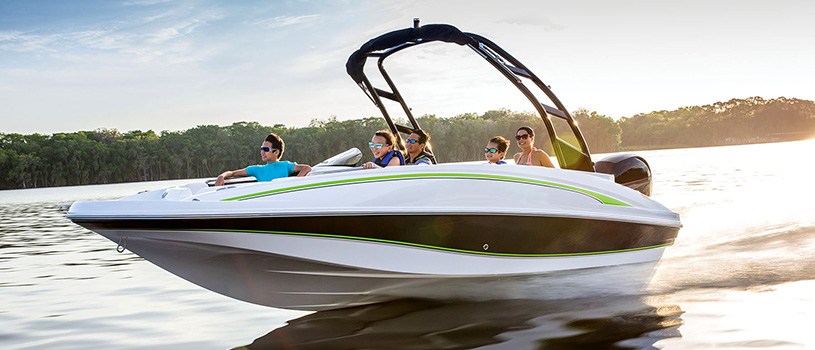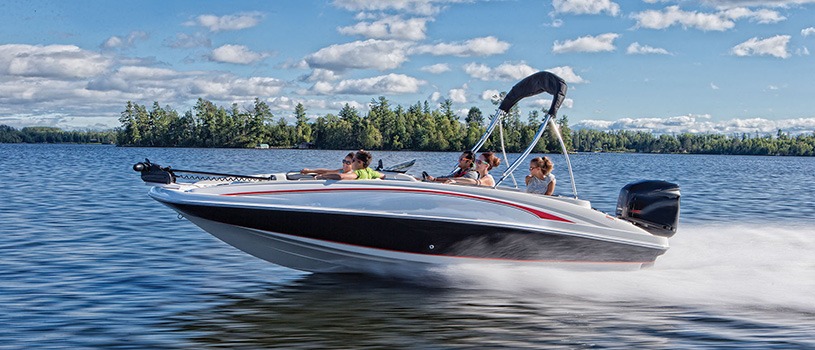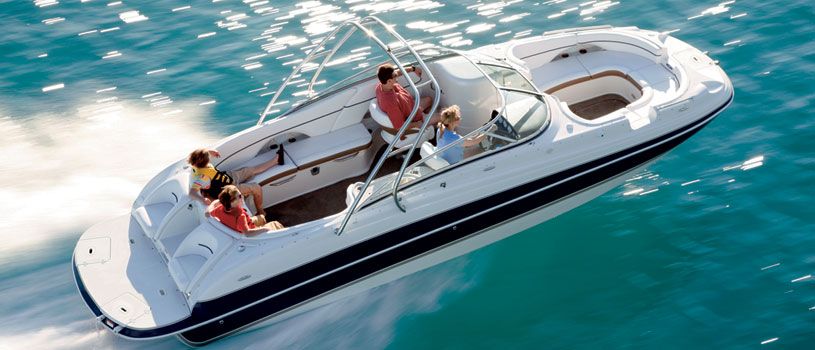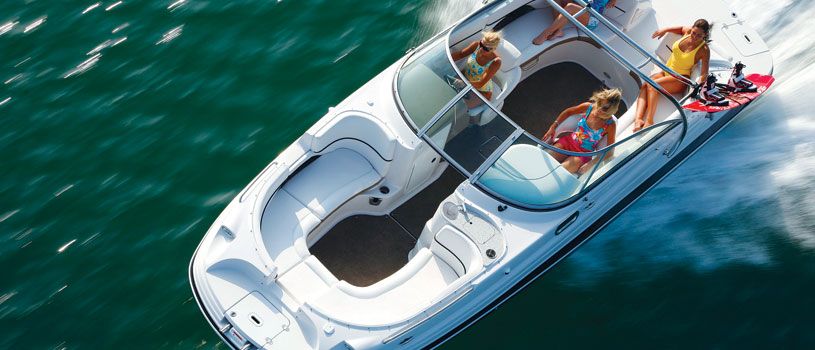 Quick Stats
freshwater fishing
watersports
day cruising
outboard engine
sterndrive engine
jet engine
* Price Range varies depending on size, make and model of the boat.