multi-hull power boats
When it comes to efficiency, a long, narrow boat bottom, or "hull" is ideal, but the design is not the most realistic choice for hauling passengers and gear. Multi-hull powerboats take the long, narrow hull concept and double or triple it, enjoying these efficient, deep-V designs in the water while connecting them with a roomy main seating area, or "cockpit", or even cabin above. Most multi-hull powerboats follow the catamaran (two hull) design; trimarans (three hulls) are often used in sailboats. The widely spaced hulls offer excellent stability, comfort and handling in rough waters.
Learn more about …
… which activities you'll most enjoy
Multi-hull designs can be found in a variety of boats, from fishing boats to cruisers and even high-performance models. As such, the activities you can enjoy with these boats are many — fishing, cruising, racing, poker runs, all are within reach. Larger multi-hulls offer surprising cabin space within the deep hull cavities. A multi-hull boat's excellent stability also makes for a confident platform for passengers.
… which engine is right for your boat.
Due to the multi-hull configuration, outboard power is the most common choice. Quiet and easy to service, outboards create additional space in the main seating area, or "cockpit", and storage space by positioning the engine behind the boat's back panel, or "transom". Outboards can also be fully lifted, or "trimmed", out of the water. Inboard engines position the engine within the boat's bottom, or "hull", and only immerse a portion of the driveshaft (the rod connecting the engine to the propeller) and propeller in the water below the hull, often advantageous in saltwater environments. Steering is accomplished via a movable rudder, located aft of the propeller blades.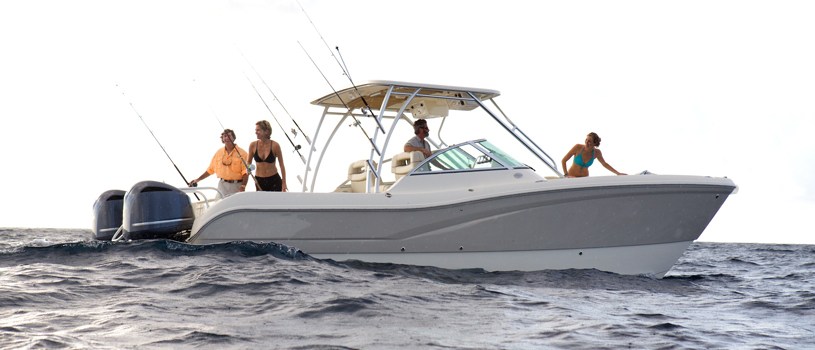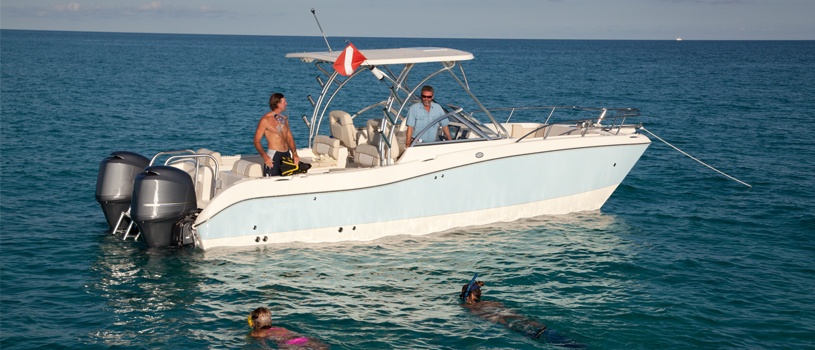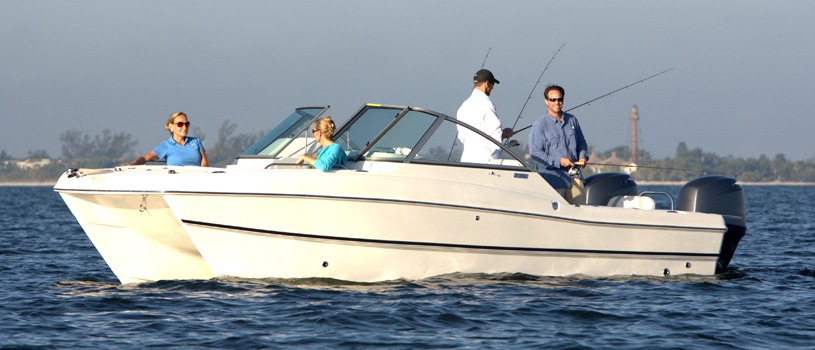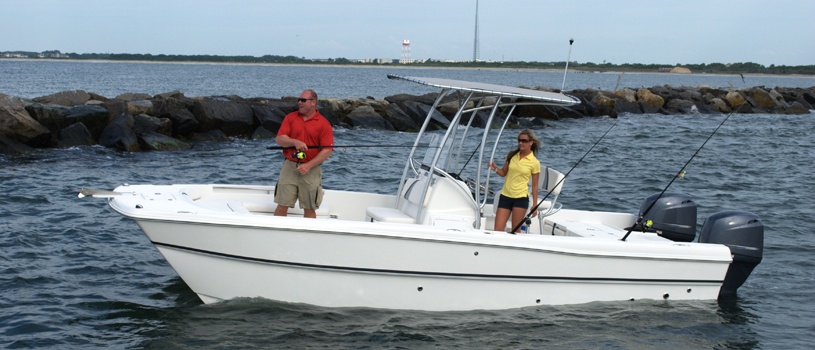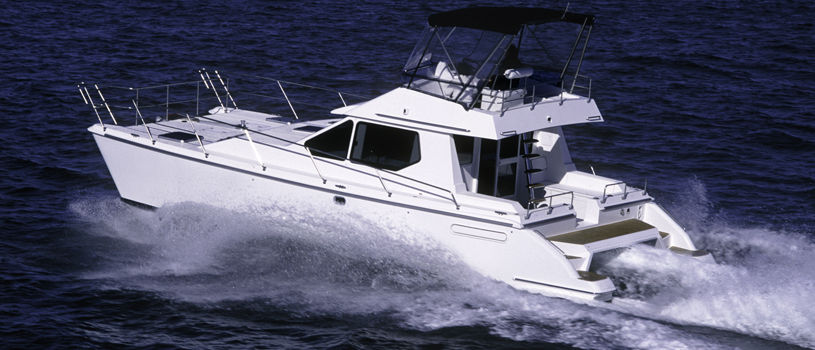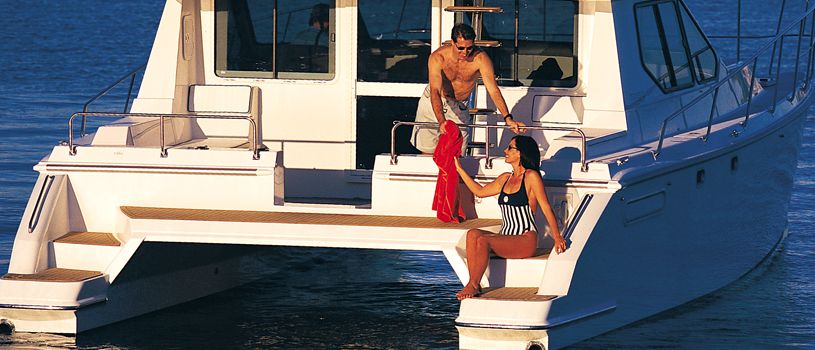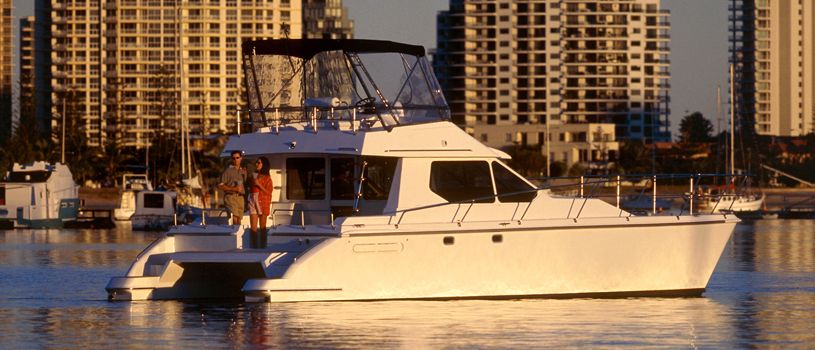 Quick Stats
freshwater fishing
saltwater fishing
overnight cruising
day cruising
outboard engine
sterndrive engine
* Price Range varies depending on size, make and model of the boat.