Kenora
Kenora, Ontario
Kenora, Ontario
Known as the "Premier Boating Destination of North America," Kenora is a vibrant city situated on the north shore of beautiful Lake of the Woods. Kenora boasts more than sixteen thousand year-round residents, each one looking forward to welcoming newcomers to this part of the world. Whether you want to experience unmatched wilderness adventure or enjoy water activities such as boating, fishing or simply splashing in the water at one of our five pristine beaches, Kenora has a timeless appeal that is sure to please.
Aside from the undisturbed beauty of our natural attractions, Kenora hosts annual festivals and events that attract tens of thousands of visitors each year. Many of these annual events take place under the tent at the Harbourfront, which is the gateway to Kenora's Cultural Arts Center.
The city of Kenora is a unique, multi-generational travel destination with something for everyone. Our city is alive year-round, no matter what the weather. We may be a bit biased - however, we think no other place offers the unusual mix of entertainment options you're sure to find in this part of Sunset Country. Don't take our word for it - come find out for yourself!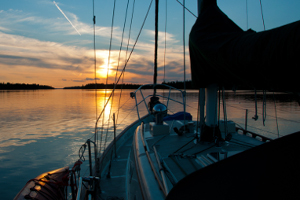 Take a look at some of our other featured destinations!
Head to articles section for more information on boating activities!