Financing Your Boat
Boat Loan Sources – Find a Specialist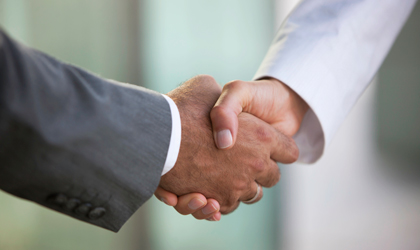 Not too long ago, finding a lender that made boat loans was a difficult task. Today the more difficult task may be to decide which lender to use from the many choices. When lenders discovered that most boat buyers were excellent clients for loans, many added boat loans to their more traditional auto and real estate offerings. Some of these lenders decided to specialize in the boat loan business, devoting funding and staff for the purpose.  In any active boating market, there will be several sources for boat loans. It's a good idea to compare rates and terms offered by several loan sources to determine the financing best suited for the intended purchase.
Compare and Shop Financing
It's a good idea to compare rates and terms offered by several loan sources to determine the financing best suited for the intended purchase. Lenders include:
Banks - Many local, regional, and national banks offer boat loans directly to their customers. Start with your own bank and call them or check their Website to see if they finance boat purchases. Inquire about rates and how long a loan term is available for the boat you are considering. Some banks advertise in boating magazines and publications. They seek your business and will have boat-savvy people available to address your needs.
Financial Service Companies - Financial service companies maintain relationships with local, regional, and national lenders, giving them broad access to finance programs. They are experts in the marine lending field. You will see their advertisements in boating publications, so call for rates and terms and get an idea of anticipated application turn around and funding time.
Credit Unions - If you are a member of a credit union that makes boat loans, be sure to contact them. They usually have attractive rates for their members, and many are interested in making boat loans. If they have marine lending specialists on staff, they should be able to offer a competitive loan.
Boat Loans
Choices of Loans
Much like real estate loans, several types of loans are also available to those who finance their boat. Lenders are required to explain the complete details of any type of loan provided. Ask questions about the different types and choose the one that best suits your financial profile.
The most common, simplest, and generally considered most favorable, is a fixed-rate and fixed term simple interest loan. This type maintains the same monthly payment for the life of the loan. At the end of the loan, the borrower has paid off all interest and principal obligations. At that point, as in real estate, borrowers "burn the mortgage."
Variable rate loans have interest rates that float based on different interest rate indexes, such as the "prime" rate, or LIBOR rate. They often offer low introductory rates. Rates can change daily, or at some preset point in the future, usually months or years. Borrowers should look at the adjustable period and other details to clearly understand how payments could change and anticipate how to manage them.
Balloon payment loans require borrowers to pay the entire balance at the end of a stated term. Some borrowers choose "balloons" since they know they will only own a boat for a certain period, say three years, and prepare to pay off the loan at that time.
The Role of Sellers: Boat Dealers & Brokers
If you're buying a new or pre-owned boat from a dealer you will likely get a helping-hand with the loan process. Many dealers have a Finance Manager on staff who can handle the whole transaction, from assisting with the application, vessel titling and through to the loan closing. 
Other dealers may not have a finance specialist on their staff, but they may employ an outside loan service company that handles all the same tasks, and it will arrange all of the details. 
Some dealers may simply send you to a bank or financial service company they refer business to, to have them handle the transaction. 
There may be advantages to financing your boat through dealers:
They usually have established relationships with several finance sources
They have access to extended warranty programs that can be included in your financing
They may have special finance programs on certain brands or models because of their relationship with boat manufacturers. These programs can be advantageous to you, such as a delayed first payment, no interest for several months, or lower rates for a limited time
Boat brokers are typically involved to connect a seller of a pre-owned boat with a buyer.
Many individuals employ a broker to help them find the perfect boat, negotiate the sale, and complete the purchase process. Since their goal is to complete the sale transaction, brokers will be aware of finance programs and available resources. 
The Application Process
Some lenders will require a full written application, while others will take the application over the phone. This primarily depends upon the boat loan amount – the more you want to borrow, the more details need to be provided.
When income verification is required, depending on the size of the loan request, you will probably be asked to provide copies of tax returns for the past two years. You may also be asked to prepare a personal financial statement, which is simply a snapshot in time of your assets and liabilities and shows your net worth. The information requested is necessary to provide the best loan decision, so your cooperation is a plus.
Have all of the boat information available for the application, such as year, make, model, power, optional equipment and any upgrades. Identify the total cost, which will include:
the purchase price
any equipment upgrades or additional accessories you may be considering
any sales taxes that must be paid at the time of purchase
registration, title, or documentation expenses.
You will be signing your application, which will include your authorization to have the prospective lender or financial service company examine your credit. If you do the application over the phone you will be verbally authorizing the credit review.
The Loan Underwriting Process
The boat loan decision process is quite simple and straightforward. There are two major aspects that are examined; You and the Boat.
Your credit history will be reviewed for continuity and satisfactory repayment of present and past credit obligations, looking for loan amounts comparable to your request.
Another important factor is debt to income ratio. The lender will look at present monthly obligations and add the monthly payment for the boat loan (they also may add presumed operating and maintenance costs of the boat) to determine your monthly debt. This is compared with current income as stated on the credit application or verified in the tax returns. Your net worth may be considered for stability and as a secondary source of repayment.
When it comes to "the boat," the lender will verify that the selling price reflects a realistic market value of the vessel, your down payment meets their guidelines and is in line with your credit profile.
The lender will research the market value of your boat through various sources that include price guides, comparable boats on the market and discussions with dealers or yacht brokers about the boat. A marine survey by a professional marine surveyor is often required.
Loan closing and funding
As in real estate lending, this session deals with the paperwork and signatures. The dealer, lender or financial service company will guide you through the process smoothly and professionally. Twenty or thirty minutes of review are what it usually takes before you take delivery of the boat.
Third Party Escrow Services
Escrow is designed to protect both buyer and seller in financial transactions. Both parties are protected from potential risk or fraud by entrusting a third party to hold and pay out the monies involved in a sale or settlement. The most common form of escrow is in real estate transactions, but escrow is used for a broad range of products and markets, including boats.
Discover Your Perfect Boat
Visit our online Boat Selector tool to choosing the right boat for your lifestyle and budget.
---
See Also