Fuel conservation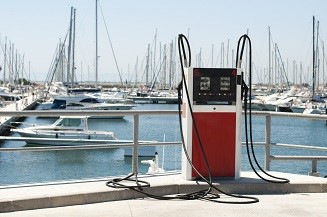 Boaters are considering ways to reduce fuel consumption while on the water, including reducing cruising speed, tuning the engine and taking shorter trips.

 

Unlike driving a car, a boat's engine is often idle or turned off while anchoring, floating or at the dock (all three of which are some of boaters' favourite on-the-water activities).

 

64% of boaters use about the equivalent of 3 tanks of gas for an SUV to enjoy an entire boating season.

 

Be sure to buy an engine that will complement your boat and properly meet your needs. Consider the activities you want to enjoy and follow the manufacturer's guidelines for engine size, being sure not to overpower or under power your boat. For example, if an engine has to be run at near or open throttle most of the time, it may not be the right size for your boat and consequently the combination of load and fuel consumption may cause you to exceed normal emission standards.

 

Click here to read tips for reducing fuel usage.

 
New Green Developments
Marine generator manufacturers have also made significant investments to develop and market products that limit carbon monoxide emissions - in some instances by 99%. Manufacturers also offer marine exhaust mufflers and catalyst systems to protect boaters and our waters by removing hydrocarbons from generator exhaust.
Boat builders and manufacturers have begun constructing environmentally friendly boat building shops, using green engineering to be energy efficient in every practical way to achieve the latest cutting edge composite construction technology. Such buildings will also incorporate waste water collection systems, pumping it to engineered wetlands where the water will be treated naturally before being discharged.