Responsible Boating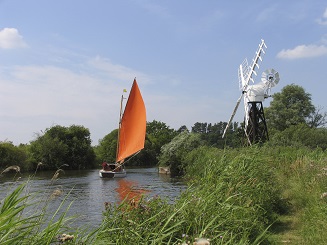 When the U.S. Environmental Protection Agency (EPA) announced new regulations in the mid-1990's for boat engines to reduce emissions, recreational boat engine manufacturers responded by developing Direct Fuel Injected (DFI) two stroke engines and four stroke engines similar to the ones that power many cars. This was no small feat, and required the development of new, complex technologies. Fuel efficiency demonstrations have shown that today's marine outboard engines are far superior in terms of fuel efficiency, emissions and noise. They have reduced emissions by 75% - 90% and are 38% more fuel efficient than 20 years ago.
Furthermore, recreational boat and engine manufacturers have worked on the development of fuel additives that also contribute to fuel economy and performance while reducing smoke and emissions, thereby making the fuel boaters use cleaner. Manufacturers and marinas often work together to pre-blend these products making it easier for boaters to use them.
Green Aftermarket Accessories
Even portable handheld horns are going environmentally friendly through environmentally-friendly gas use, or even through chemical-free horns that use air. When the horn is empty, you use a simple bicycle pump to recharge the horn without the use of batteries or disposable metal containers.
Environmentally-Friendly Cleaning Products
Increasingly "green" products are a large, growing segment of the market. Cleaners that are more organic in their bases - like orange, vinegar, and baking soda based products - and products that are biodegradable and non-toxic. †These products are advertised to work just as well - if not better - than traditionally used chemical based cleaners. New non metal based products are being tested and introduced and the industry expects that we will see significant advances in this area in the future. Being a responsible, "green" boater also means taking care of your hull with proper cleaning and maintenance to prevent hard marine growth like barnacles that slow a boat down and impact fuel efficiency. Many manufactures are developing more environmentally-friendly paint strippers using biodegradable products that remove antifouling paint without the use of traditional toxic chemicals. Today's clean marinas are also doing their part, with boatyard areas that are environmentally responsible.
Marine Sanitation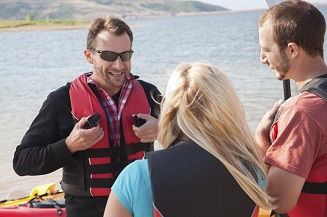 One company has done this through improved maceration processes that also utilize an electrolytic decontamination. Another company has developed an aerobic biological treatment system that uses air, water, and naturally occurring bacteria to convert waste water to water and carbon dioxide. Manufacturers are also developing environmentally-friendly products to limit holding tank odors. New product lines for holding tanks eliminate odors without using formaldehyde or other harsh chemicals. Industry and government have also partnered to significantly increase the number of pump out facilities located in popular boating areas.